Are you a graphic designer struggling to find the right software to create stunning designs on your Windows computer? Look no further! We've scoured the web and tested out countless programs to bring you the top picks for graphic design software on Windows. Whether you're a beginner or a seasoned pro, our list has something for everyone. Say goodbye to endless searching and hello to easy, efficient design with our top software picks.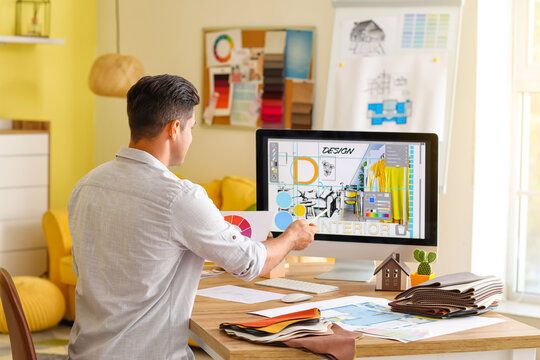 Introduction: Graphic Design on Windows Made Easy
Graphic design software for Windows has come a long way in recent years, making it easier than ever to create stunning visuals and designs. Whether you're a professional graphic designer or just starting out, Windows offers a variety of top-notch tools that can help take your designs to the next level. In this article, we'll explore some of the top picks for graphic design software on Windows, including industry-standard programs like Adobe Photoshop and CorelDRAW Graphics Suite, as well as free alternatives like Inkscape and GIMP. With so many options available, finding the right tool for your needs can feel overwhelming – but by considering factors like budget, skill level, and design goals, you'll be sure to find the perfect fit. So let's dive in!
Top Picks for Graphic Design Software on Windows
Graphic design has become an essential part of businesses and individuals who want to create visually appealing content. Choosing the right software for your graphic design needs can be overwhelming, especially for Windows users. To help you out, we've compiled a list of top picks for graphic design software on Windows that offer diverse features and tools to cater to different designing aspects. From Adobe Photoshop which is commonly used by professionals, to free and open-source options such as Inkscape and GIMP, this list covers all bases. Additionally, online platforms like Canva are ideal for beginners or those looking for a user-friendly interface without sacrificing quality results. With so many great options available in the market today, it's important to find one that fits your specific design requirements while also being budget-friendly!
Adobe Photoshop: The Industry Standard for Graphic Design
Inkscape is a free and open-source vector graphics editor that works on Windows, Linux, and macOS. It offers an extensive set of drawing tools to help you create professional-quality graphics with ease. Inkscape supports advanced features such as alpha blending, object cloning, and markers. Its unique Node editing feature helps in manipulating paths graphically. You can use its Bezier tool for drawing smooth curves or the Calligraphy tool for creating artistic strokes. With Inkscape's powerful text tool, it's possible to flow text along any path or shape using styling options like kerning, tracking, baseline shift etc. The software supports almost all file formats including SVG (scalable vector graphics), AI (Adobe Illustrator) EPS (Encapsulated PostScript), PDF etc., making it easy to share your work with others regardless of their preferred file format
CorelDRAW Graphics Suite: A Comprehensive Solution for Designers
Introduction to CorelDRAW Graphics Suite: An Overview of Its Features
CorelDRAW Graphics Suite is an all-in-one graphic design software package that provides a comprehensive solution for designers. Its intuitive interface and numerous features make it a great choice for those looking for an easy-to-use software with professional-grade results. With its vector-based graphics editor, CorelDRAW allows users to create high-quality designs and illustrations suitable for both print and web use. Users can also take advantage of its photo editing capabilities using the integrated Photo-Paint tool, while the Font Manager makes it convenient to organize fonts installed on your system. Whether you're after creating logos, brochures, website layouts or social media imagery, CorelDRAW Graphics Suite covers all bases.
Exploring the Different Tools Available in CorelDRAW Graphics Suite
CorelDRAW Graphics Suite offers a wide range of tools for graphic designers, making it a comprehensive solution for all your design needs. With its powerful vector illustration and page layout tools, you can create stunning designs with ease. The suite also includes photo editing software, font management tools, and a variety of templates to choose from. Some of the key features include the ability to work with multiple pages, advanced typography tools, and support for over 100 file formats. Whether you're creating logos, brochures, or web graphics, CorelDRAW Graphics Suite has everything you need to bring your vision to life.
How to Use CorelDRAW Graphics Suite for Designing Professional Logos and Icons
CorelDRAW Graphics Suite is a comprehensive software that offers a range of tools for designing professional logos and icons. With its intuitive interface and powerful features, CorelDRAW Graphics Suite makes it easy to create stunning graphics that stand out. To get started, choose the appropriate template for your project or create a new document from scratch. Then, use the vector drawing tools to create your design, adding text, shapes, and other elements as needed. With CorelDRAW Graphics Suite, you can also apply special effects and adjust colors to achieve the perfect look for your logo or icon.
Tips and Tricks for Maximizing Productivity in CorelDRAW Graphics Suite
Here are some tips and tricks for maximizing productivity in CorelDRAW Graphics Suite:
Customize your workspace: CorelDRAW Graphics Suite allows you to customize your workspace to fit your needs. Take advantage of this feature by organizing your tools and palettes in a way that makes sense for your workflow.

Use keyboard shortcuts: Keyboard shortcuts can save you a lot of time when working in CorelDRAW Graphics Suite. Take some time to learn the most commonly used shortcuts and incorporate them into your workflow.

Utilize templates: CorelDRAW Graphics Suite comes with a variety of templates that can help you get started on your designs quickly. Take advantage of these templates to save time and ensure consistency across your designs.

Experiment with effects: CorelDRAW Graphics Suite offers a wide range of effects that can add depth and dimension to your designs. Experiment with these effects to create unique and eye-catching designs.
By implementing these tips and tricks, you can streamline your workflow and create stunning designs with ease using CorelDRAW Graphics Suite on Windows.
Inkscape: A Free and Open-Source Vector Graphics Editor
Inkscape is a free and open-source vector graphics editor that offers a powerful set of tools for creating professional-looking designs. It has features similar to Adobe Illustrator, making it an excellent alternative for those on a tight budget. Inkscape's interface is simple yet versatile, providing users with the ability to customize their work environment according to their preferences. Its primary focus is on vector creation, allowing you to design logos, illustrations, and other intricate artwork without any loss in quality.
With its robust set of drawing tools such as Bezier curves and object manipulation capabilities such as transformations and layers management make Inkscape suitable even for more complex projects. You can export your work in various formats including SVG (Scalable Vector Graphics), PDF or raster formats like PNG or JPEG images too! Overall, Inkscape strikes a perfect balance between functionality and ease-of-use which makes it one of the best graphic design software options available not only on Windows but also Linux & macOS computers alike!
Canva: A User-Friendly Online Graphic Design Tool
Canva is an online graphic design tool that's perfect for beginners and those who don't have much experience with graphic design. With its intuitive drag-and-drop interface, Canva makes it easy to create stunning designs in minutes. The platform offers a wide selection of templates, graphics, fonts and images that can be easily customized to suit your needs.
One of the great things about Canva is the ability to collaborate on projects. Teams can work together on designs in real-time from different devices or locations. Plus, you can share your designs directly from Canva or download them in various formats such as PNGs, PDFs or JPGs.
Canva offers both free and paid plans with more advanced features available through their subscription-based model. However, even with the free plan users get access to thousands of templates and elements making this platform an excellent choice for anyone looking for a quick but professional-looking design without breaking the bank or sacrificing quality results.
Affinity Designer: A Professional-Grade Alternative to Adobe Illustrator
Why Affinity Designer is a Top Pick for Professional-Grade Graphic Design
Affinity Designer is a professional-grade graphic design software that is gaining popularity among designers. It offers powerful features for vector design, including advanced typography tools, non-destructive editing, and live effects. Affinity Designer also has a user-friendly interface that makes it easy to use for both beginners and experienced designers. It supports various file formats, including Adobe Illustrator files, making it a great alternative to the expensive Adobe Creative Suite. Affinity Designer also offers affordable pricing options, making it accessible to freelancers and small businesses. Overall, Affinity Designer is a top pick for professional-grade graphic design on Windows.
Key Features and Benefits of Affinity Designer
Affinity Designer is a professional-grade alternative to Adobe Illustrator for graphic designers who want powerful software at an affordable price. This program offers advanced vector editing tools, sophisticated typography controls, and the ability to work on both Mac and Windows platforms. With Affinity Designer, you can create complex artwork with ease using features such as non-destructive boolean operations, live gradients, and unlimited artboards. The software also supports popular file formats including PSD, AI, SVG, EPS, PDF, JPG and TIFF. This makes it easy to share your designs with clients or colleagues regardless of the software they use.
How to Get Started with Affinity Designer on Windows
To get started with Affinity Designer on Windows, the first step is to download and install the software from their official website. Familiarize yourself with the user interface and tools by watching tutorials or taking advantage of Affinity's extensive help documentation. The software offers vector editing capabilities that are essential for creating scalable designs, making it a professional-grade alternative to Adobe Illustrator. Use features such as artboards and grids to keep your design organized and precise. With its ability to import/export common file formats like SVG and AI, you'll be able to work seamlessly alongside other designers using different programs while still achieving standout results.
Tips and Tricks for Optimizing Your Workflow in Affinity Designer
One key benefit of choosing Affinity Designer for your graphic design needs on Windows is its intuitive and customizable interface. To further optimize your workflow, try utilizing Affinity Designer's keyboard shortcuts and setting up custom toolbars with frequently used tools. Another important tip is to take advantage of Affinity Designer's ability to handle multiple artboards in a single document, allowing you to work on different versions or concepts simultaneously. By implementing these workflow optimization strategies, you can maximize productivity and create stunning designs with this professional-grade alternative to Adobe Illustrator.
GIMP: A Powerful and Free Image Editing Software for Windows
GIMP (GNU Image Manipulation Program) is a powerful and free image editing software for Windows. It offers a wide range of tools and features, including customizable brushes, layers, masks, and filters. GIMP also supports various file formats, including JPEG, PNG, GIF, and PSD.
One of the key advantages of GIMP is its flexibility and customization options. Users can create their own custom brushes and scripts to automate repetitive tasks. Additionally, GIMP has a large community of users who have created plugins and extensions that can be easily downloaded and installed.
While GIMP may not have all the advanced features of Adobe Photoshop or Affinity Designer, it is a great option for those who are just starting out with graphic design or need a reliable image editing tool without breaking the bank. Overall, GIMP is a solid choice for anyone looking for a free alternative to commercial image editing software on Windows.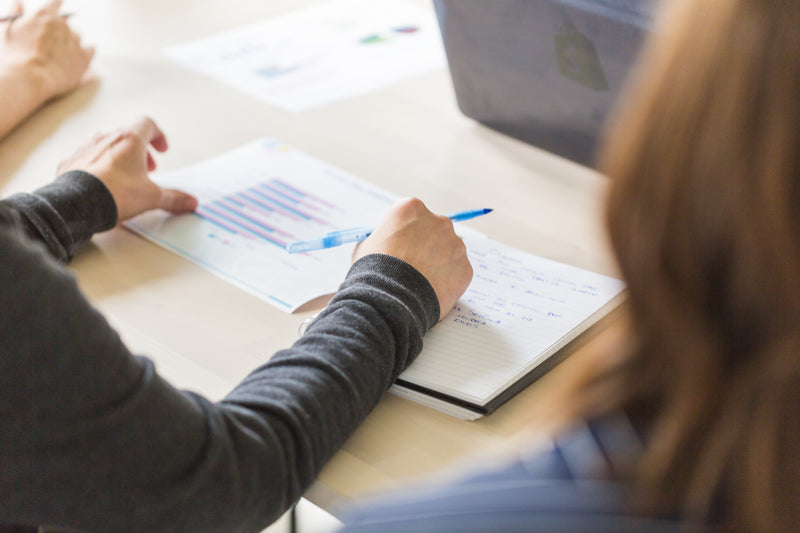 Conclusion: Finding the Right Graphic Design Software for Your Needs on Windows
Finding the right graphic design software for Windows can be a daunting task, but it's important to choose the one that best suits your needs. Consider factors such as your budget, level of expertise, and the type of projects you'll be working on. If you're a professional designer, Adobe Photoshop or CorelDRAW Graphics Suite may be the best options for you. However, if you're just starting out or looking for a free option, Inkscape or GIMP may be more suitable. Canva is great for those who want a user-friendly online tool with pre-made templates. Affinity Designer is a powerful alternative to Adobe Illustrator and offers a one-time purchase option instead of a subscription. Whatever your needs may be, there's a graphic design software on Windows that can help you create stunning designs with ease.
In conclusion, finding the right graphic design software for your needs on Windows can seem daunting, but with our top picks list, you have a great starting point. Whether you are an industry professional or just getting started in graphic design, there is something for everyone on this list. Adobe Photoshop remains the industry standard while newer and more affordable options such as Affinity Designer provide powerful alternatives that might give Adobe a run for its money. Don't forget about free and open-source options like Inkscape and GIMP for those who are looking to get their feet wet without breaking the bank. With so many software options available on Windows, you're sure to find one that fits both your budget and skill level when it comes to creating stunning graphics.
Questions & Answers
Who needs graphic design software for Windows?
Anyone who wants to create visual content on a Windows operating system.
What is the best graphic design software for Windows?
There are many options, but Adobe Creative Suite is widely considered the industry standard.
How much does graphic design software for Windows cost?
Prices vary depending on the software, but some options are free while others can cost thousands of dollars.
Who should use free graphic design software for Windows?
Those on a tight budget or beginners who want to try their hand at graphic design without investing too much money.
What are some objections to using graphic design software for Windows?
Some may argue that it's too expensive or difficult to use, but there are affordable and user-friendly options available.
How can I learn to use graphic design software for Windows?
Online tutorials, classes, and practice are all great ways to improve your skills and become proficient in using graphic design software.