As an industrial design professional, you know that creating stunning and functional designs is a complex process that requires the right tools. With so many 3D design software options on the market, it can be overwhelming to decide which one is the best fit for your needs. But fear not! In this blog post, we'll explore some of the top 3D design software options for industrial designers. Whether you're a seasoned pro or just starting out, you're sure to find something that fits your workflow and helps you bring your ideas to life. So without further ado, let's dive in!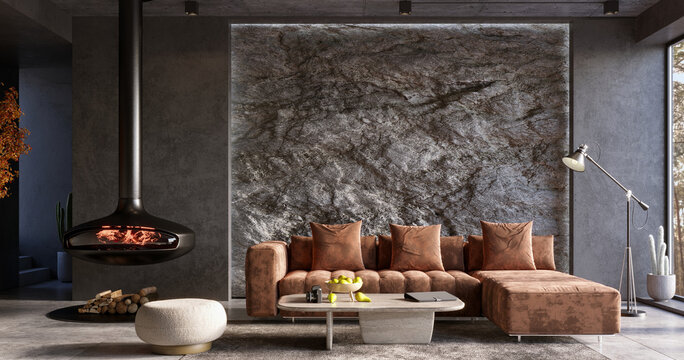 The Ultimate Guide to Choosing the Best 3D Design Software for Industrial Design
Best 3D design software for industrial professionals is an essential investment in the field of industrial designing. With various software options available, choosing one that fits your needs can be overwhelming. First and foremost, look for compatibility with the type of project you're working on. It's also crucial to consider user-friendliness* as intricate models can take a significant amount of time to complete. Furthermore, check if there are training resources available or tutorials online to help you get started quickly.
Another essential aspect when selecting 3D design software is its capability to export files easily and integrate well with other programs such as AutoCAD or Adobe Illustrator. Additionally, seek powerful rendering tools that help create realistic-looking images or videos effortlessly.
Lastly, think about the cost versus functionality ratio – expensive doesn't always guarantee better quality; nor does cheap come without limitations. Take some time researching different options before investing in any particular program – this will ensure a good return on investment over time while increasing overall efficiency levels at work.
Top 5 Features of 3D Design Software Every Industrial Designer Should Know About
3D design software has revolutionized the way industrial designers create and present their ideas. With its advanced features, designers can create realistic 3D models of their products and test them before manufacturing. Here are the top 5 features of 3D design software that every industrial designer should know about:
Parametric Modeling: This feature allows designers to make changes to the model's dimensions and geometry, which automatically updates all related parts of the design.

Realistic Rendering: With this feature, designers can create photorealistic images of their products, which can be used for marketing and presentations.

Simulation: Simulation tools allow designers to test their designs for real-world scenarios, such as stress testing or fluid dynamics.

Collaboration: Many 3D design software offers collaboration tools that allow multiple users to work on the same project simultaneously.

Compatibility: The best 3D design software is compatible with various file formats, making it easy to import and export files from other programs.
These features are essential for any industrial designer looking to create high-quality designs efficiently.
How to Choose the Right 3D Design Software: Insights from Industry Experts
When it comes to choosing the right 3D design software for industrial design, it's important to consider a few key factors. Compatibility with your hardware and operating system is crucial, as well as the software's ability to handle complex designs and large files. Ease of use is also important, as you want a software that can streamline your workflow and increase productivity.
Industry experts recommend looking for software that offers customization options, allowing you to tailor the interface and tools to your specific needs. Additionally, consider the level of support offered by the software provider, including access to tutorials, forums, and customer service.
It's also important to think about your budget and whether you need a software with advanced features such as simulation and rendering capabilities. Some popular options for industrial design professionals include SolidWorks, Autodesk Inventor, and Fusion 360. Ultimately, the best choice will depend on your individual needs and preferences.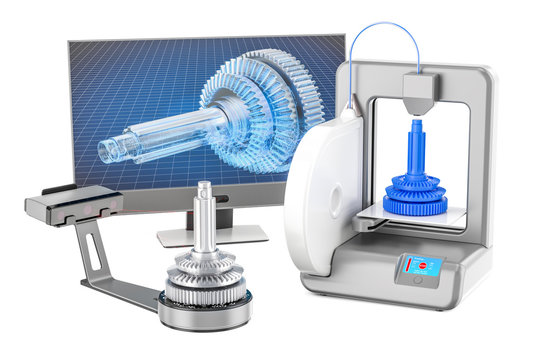 Our Top Picks for the Best Industrial-Grade 3D Design Softwares in 2021
SolidWorks: The Go-To Choice for Industrial Designers
Industrial-grade 3D design software has become a crucial tool for designers in various industries, and SolidWorks is one of the most popular choices. This software offers advanced features such as parametric modeling, assembly modeling, and simulation capabilities that allow designers to create complex designs with ease. With its user-friendly interface and extensive library of tools and resources, SolidWorks has become the go-to choice for industrial designers. Its ability to integrate with other software applications also makes it a versatile option for businesses of all sizes. Overall, SolidWorks is a reliable and efficient solution for industrial design professionals looking to streamline their workflow and create high-quality designs.
Fusion 360: A Versatile and Affordable Option
For those seeking a versatile and affordable option, Fusion 360 is the way to go. Developed by Autodesk, it features powerful tools for 3D modeling, simulation, and collaboration. Its intuitive interface makes it easy to learn for beginners while providing advanced capabilities for experienced users.
One of its standout features is the ability to easily switch between solid and surface modeling, making it ideal for designing both mechanical parts and complex surfaces such as product casings. It also offers cloud-based storage with real-time project collaboration – perfect for teams working remotely.
Overall, Fusion 360 provides an excellent balance of functionality and affordability that makes it a top choice for industrial designers in 2021 who want professional-grade software without breaking the bank.
CATIA: The Premium Software for Complex Designs
CATIA is a high-end 3D design software that offers advanced capabilities for complex industrial designs. It is widely used in the aerospace, automotive, and engineering industries. With its powerful tools for surface modeling, CATIA enables designers to create highly detailed and precise models with ease. Its intuitive user interface and extensive library of features make it a top choice for professionals who demand the best in 3D design software. CATIA also offers seamless integration with other CAD tools, making it an ideal choice for large-scale projects. Overall, CATIA is a premium software that delivers exceptional results for industrial design professionals.
Honorable Mentions: Other Notable Industrial-Grade 3D Design Softwares
While the following software didn't make it to our top picks, they are still worth considering for industrial-grade 3D design. SolidWorks is a popular choice among engineers and designers for its robust features and ease of use. Siemens NX offers advanced capabilities for complex designs and simulations. Onshape is a cloud-based software that allows for collaboration and real-time updates. Fusion 360 by Autodesk is a versatile tool that combines CAD, CAM, and CAE functionalities. And lastly, Rhino 3D is known for its flexibility in creating organic shapes and surfaces. Consider these options when choosing the best 3D design software for your industrial design needs.
Comprehensive Review: Best-in-Class and Affordable 3D Modeling Solutions for Industrial Applications
Best-in-Class and Affordable 3D Modeling Solutions for Industrial Applications
If you are an industrial design professional looking for the best 3D modeling software at a reasonable price, there are several options available in the market. One of the most popular solutions is Blender, which combines powerful features with zero cost. It offers tools to create highly detailed models and animations that can be used in various industries.
Another excellent option is SketchUp, a user-friendly software ideal for beginners as well as experts in architectural design. This program has an extensive model library with pre-built components readily available to use, saving time on designing from scratch.
For users who require more advanced functionality and precision, Fusion360 by Autodesk is an exceptional choice. This software provides comprehensive CAD/CAM capabilities designed explicitly for mechanical designers.
At last, Tinkercad can be your go-to solution if you're willing to do projects like creating custom prototypes or designing objects through intuitive yet straightforward block-building techniques.
Overall these offers fantastic value-for-money options while providing top-notch design services suitable for all industrial requirements.
In conclusion, industrial design professionals require the best 3D design software tools available to bring their visions to life. From choosing the right features for your projects to identifying industry expert insights, this guide has covered all aspects of selecting the perfect 3D modeling solution for industrial applications. Our top picks for the best-in-class and affordable 3D design software in 2021 provide cutting-edge technology that streamlines workflows and creates stunning designs with ease. Embrace these innovative solutions and take your industrial design skills to the next level today!
Answers To Common Questions
Q. Who uses 3D design software for industrial design?
A. Industrial designers, engineers, and architects use 3D design software.
Q. What are the benefits of using 3D design software for industrial design?
A. 3D design software allows for more efficient and accurate design, faster prototyping, and easier collaboration.
Q. How do I choose the best 3D design software for industrial design?
A. Consider your specific needs, budget, and the software's features and compatibility.
Q. Who has the best 3D design software for industrial design?
A. Popular options include SolidWorks, Autodesk Inventor, and Siemens NX.
Q. What if I'm new to 3D design software for industrial design?
A. Look for software with user-friendly interfaces and tutorials to get started.
Q. How can I ensure my 3D designs are ready for manufacturing?
A. Use software with built-in analysis tools to check for potential issues and ensure compatibility with manufacturing processes.