In the world of business, logos are crucial for brand recognition and success. As a graphic designer, you want to create a logo that stands out and captures the essence of your client's brand. But with so many graphic design software options available, it can be overwhelming to choose the right one for your project. Fear not, we've got you covered! In this blog post, we'll explore the best graphic design software for logos and how they can help you unleash your creativity. Get ready to take your logo designing skills to the next level!
Introduction: Why Choosing the Right Graphic Design Software Matters for Logo Design
When it comes to creating a logo, choosing the right graphic design software is crucial. A logo is the face of a brand, and it needs to be visually appealing, memorable, and versatile. With so many options available in the market, it can be overwhelming to decide which software to use. However, selecting the right software can make all the difference in the final product. The best graphic design software for logo design should offer a range of tools and features that allow designers to create unique and professional logos. It should also be user-friendly, affordable, and compatible with different file formats. In this article, we will explore some of the top graphic design software options for logo design and help you choose which one is right for your needs.
Adobe Illustrator: The Industry Standard for Logo Design
Adobe Illustrator has become synonymous with logo design, and for good reason. Its vector-based platform, precision tools, and extensive library of fonts make it the industry standard for graphic designers. Whether you're designing for print or web, Illustrator offers unparalleled flexibility in creating logos that are both visually appealing and easily scalable. With its easy-to-use interface and wide range of customizable features, Illustrator allows designers to create unique logos that reflect a brand's personality. From creating simple shapes to intricate designs with multiple layers and gradients, this software can handle almost any style or complexity level. So if you're serious about logo design, investing in Adobe Illustrator is definitely worth considering.
Canva: A User-Friendly Option for Beginners and Small Businesses
Canva is a popular graphic design software that offers a user-friendly interface and a wide range of design templates for logo design. With its drag-and-drop feature, even beginners can easily create professional-looking logos. Canva also offers a library of free and paid stock images, illustrations, and icons that can be used in logo designs. The software allows for easy customization of colors, fonts, and other design elements. Canva's collaborative feature enables team members to work together on logo designs in real-time. While Canva is not as powerful as Adobe Illustrator or Affinity Designer, it is an excellent option for small businesses or individuals who want to create simple yet effective logos without spending too much time or money on graphic design software.
Affinity Designer: A Budget-Friendly Alternative to Adobe Illustrator
Affinity Designer is a budget-friendly alternative to Adobe Illustrator for logo design. This software has advanced features like vector editing and pixel-based editing, making it ideal for creating high-quality logos. Affinity Designer also allows you to use grids, guides, and snapping options that make designing easier.
One of the standout features of Affinity Designer is its customizable workspace, which can help streamline your workflow as per your requirements. You can easily switch between different work modes depending on what you're working on at any given moment in time.
Affinity Designer supports various file formats including PSDs from Photoshop and SVGs from other applications meaning that users won't have to go through the hassle of converting files before importing them into this software.
Whether you need complex shapes or intricate typographic elements in your logo design project, Affinity designer offers all the necessary tools without breaking the bank.
Gravit Designer: A Free, Web-Based Option for Logo Design
Introducing Gravit Designer: A Free, Web-Based Graphic Design Tool
Looking for a free and web-based graphic design tool to create your logo? Look no further than Gravit Designer. This software offers an intuitive interface with powerful features such as vector editing, typography tools, and the ability to export your designs in various file formats. Whether you're a beginner or an experienced designer, Gravit Designer can accommodate your needs and let you create professional-quality logos without breaking the bank. And since it's web-based, you can access it from anywhere with an internet connection – perfect for remote teams or freelancers on-the-go. Try out Gravit Designer today!
How to Create Professional Logos with Gravit Designer
To create professional logos with Gravit Designer, start by selecting the appropriate canvas size and resolution. Use the vector editing tools to create shapes and lines, and customize them with the color picker and gradient options. Utilize the text tool to add typography to your logo design, and experiment with different fonts and sizes. Gravit Designer also offers a variety of templates to help jumpstart your logo design process. Finally, export your logo in various file formats, including SVG and PNG, for use across different platforms. With its user-friendly interface and powerful features, Gravit Designer is a great option for those looking for a free graphic design software for logo design.
Advanced Features of Gravit Designer for Logo Design
Gravit Designer offers powerful vector editing tools that are perfect for creating logos. Its advanced features include the ability to create custom paths, manipulate shapes with precision, and apply a variety of effects to your designs. The software also has a built-in library of design elements, such as icons and illustrations, that can be easily incorporated into your logo. Gravit Designer's web-based platform allows for easy collaboration with team members and clients, and its cloud storage ensures that your work is always accessible from anywhere. Plus, being a free option makes it an attractive choice for small businesses or individuals on a budget.
Tips and Tricks for Using Gravit Designer to Enhance Your Logo Design Process
Gravit Designer is a free graphic design software that offers users the ability to create high-quality logos. To enhance your logo design process in Gravit Designer, use these tips and tricks:
Utilize the templates: Gravit Designer provides pre-designed templates for various industries, such as fashion or technology. These can be customized to fit your brand's needs and save you time.

Experiment with effects: The software allows for layering, opacity adjustments, and blending modes to create unique designs. Play around with these effects to make your logo stand out.

Use the shape builder tool: This feature simplifies logo creation by allowing you to merge shapes together easily.
By incorporating these tips into your Gravit Designer workflow, you can create a professional-looking logo without breaking the bank!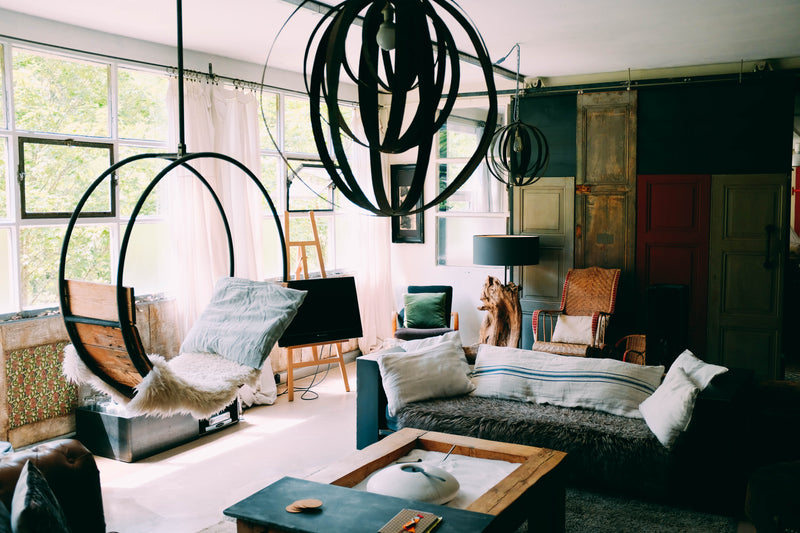 CorelDRAW: A Comprehensive Suite for Professional Logo Designers
CorelDRAW is another industry-standard graphic design software suite that has been around since the 1980s. It offers a wide range of features including vector illustration, layout, photo editing, and typography tools, making it a comprehensive option for professional logo designers.
The software also includes advanced color management tools to ensure accurate and consistent colors across multiple projects. It supports file formats such as AI, PSD, PDF, JPG, SVG and more allowing you to share files with other designers seamlessly.
CorelDRAW may be overwhelming for beginners due to its extensive feature set but once mastered it offers efficiency in designing logos at a professional level.
Overall Coreldraw is an excellent choice if you are looking for an all-in-one solution that enables you to produce high-quality designs with ease.
Inkscape: An Open-Source Vector Graphics Editor for Logo Design
If you're looking for a free, open-source alternative to Adobe Illustrator, Inkscape is worth checking out. This vector graphics editor provides advanced tools and effects that are perfect for creating logos. The software supports various file formats such as SVG, PDF, EPS, and AI.
One of the key features of Inkscape is its ability to work with layers – allowing designers to organize their designs more effectively. Additionally, it has powerful shape tools such as stars, rectangles and circles that make designing geometric shapes much easier.
Overall, Inkscape offers great value for those who want to create professional-looking logos without shelling out money on expensive design software. However, it may not be the best option for complex logo designs requiring precise alignment or extensive layering because some users complain about the program being slow when handling large files.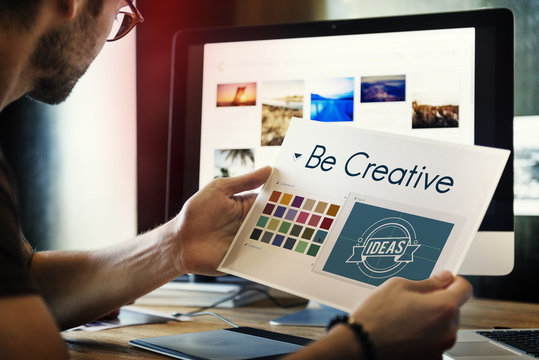 Conclusion: Which Graphic Design Software is Right for Your Logo Design Needs?
In conclusion, choosing the right graphic design software is crucial for creating a professional and visually appealing logo. Adobe Illustrator remains the industry standard due to its versatility and advanced features, but it comes with a steep learning curve and a high price tag. For beginners or small businesses, Canva offers an easy-to-use platform at an affordable cost. Affinity Designer provides similar features to Adobe Illustrator at a more budget-friendly price point. Additionally, Gravit Designer offers a free web-based option that's accessible from any device with internet access. Professional designers may prefer the comprehensive suite of tools offered by CorelDRAW while open-source enthusiasts can opt for Inkscape as their vector graphics editor of choice. Consider your specific needs and skill level when selecting which graphic design software to use for your logo design project.
In conclusion, choosing the right graphic design software is crucial for creating a successful logo. Adobe Illustrator remains the industry standard for professional logo designers, but there are also user-friendly options like Canva and budget-friendly alternatives like Affinity Designer. Gravit Designer offers a free, web-based option for those just starting out, while CorelDRAW provides a comprehensive suite of tools for advanced designers. And for those who prefer open-source software, Inkscape is a great option. Ultimately, the best graphic design software for logo design depends on your specific needs and preferences. By considering factors like budget, skill level, and desired features, you can find the perfect tool to bring your logo design ideas to life.
Common Questions
Who can benefit from using graphic design software for logo design?
Anyone looking to create a professional and unique logo for their brand.
What are the top features to look for in graphic design software for logo design?
Vector-based, easy-to-use interface, text editing options, and pre-made logo templates.
How can graphic design software help me create a memorable logo?
By providing tools to create custom graphics, adjust colors, and experiment with typography.
What if I'm not a skilled designer? Can I still use graphic design software for logo design?
Yes, many software options offer beginner-friendly interfaces and pre-made templates.
How much does graphic design software for logo design typically cost?
Prices vary, but some popular options include free versions or start at around $20/month.
What if I'm not satisfied with my logo design? Can I make changes?
Yes, most software options allow for revisions and edits until you are satisfied with the final product.